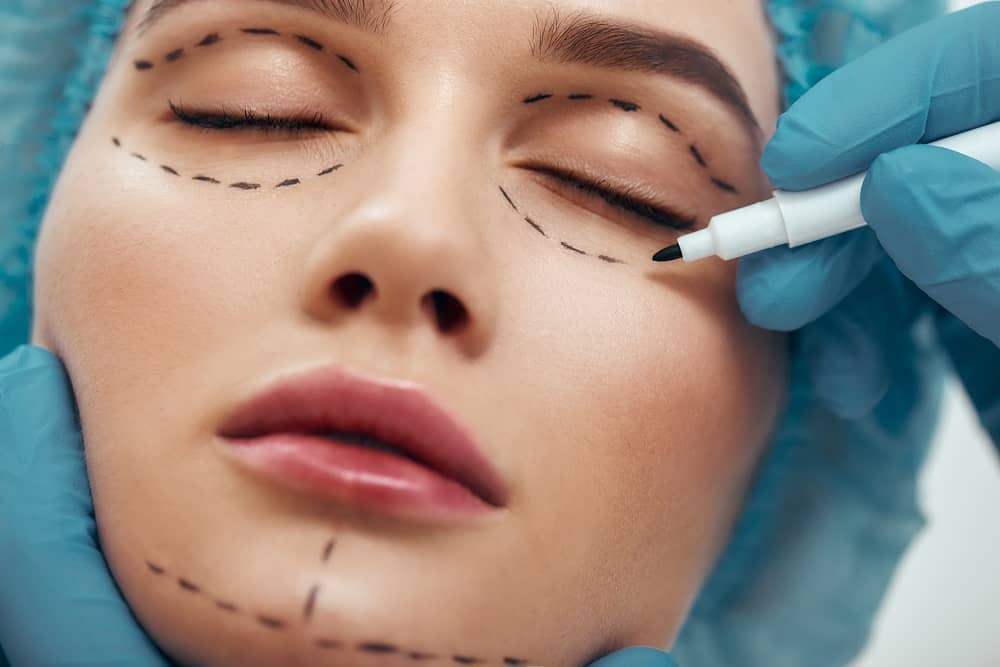 Five Things Everyone Should Know Before Facelift Surgery
The most common areas that are treated during a facelift are: the neck, cheeks, forehead, eyelids, and chin.
During your initial consultation, your surgeon will review the areas of your face that you find concerning. Each patient has their own unique desires for the outcome, so the surgery may require more or fewer incisions. It is vital to discuss all the target areas you're interested in so your surgeon understands exactly what you are looking for and can plan a comprehensive surgical treatment to address every area you wish to refine. This may be done in one procedure or your surgeon may recommend more than one treatment to achieve optimal results. Ask about your aftercare and any limitations you may have and be prepared to follow all instructions during your recovery.
What is A Facelift Procedure Like?
A standard facelift only takes a few hours in the operating room, with the patient under general anesthesia. On the day of the surgery, you will fill out any remaining paperwork and begin preparing for your surgery. It is recommended that you refrain from eating, smoking, or drinking anything for 24 hours before your surgery. Most facelifts are minimally invasive as only small incisions are made to remove the intended excess facial skin. After completing the procedure, the patient is awakened from the general anaesthetic and remains in recovery for a period of time. 
What is the Benefit of Face Lift Surgery?
There are several benefits of facelift surgery including the restoration of a more youthful appearance to your face. Patients can expect to notice:
A firmer jawline with less noticeable lax skin and jowls
Repositioned facial muscles and tissues for plumper, younger contours
Reduce fat deposits
Increased self-confidence
A more rested, refreshed appearance
Smoother, tighter skin and fewer wrinkles and fine lines
How Long Do Face Lift Results Last After Surgery?
Facelift surgery generally lasts 8-10 years. A variety of factors affect the longevity of your facelift including the type and technique of your lift, your general health, your lifestyle habits like drinking, smoking, and exercise routines, and even genetics. Facelifts aren't for everyone but if you are considering one, you are in the right place. It all starts with a little research. Learn about the procedure, the recovery, and risks while researching doctors to find the one you think deserves to treat you. Niptuckaestethics.com believes everyone should look and feel their best.