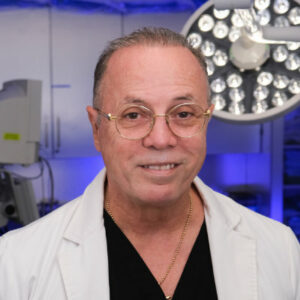 ABOUT

DR. MEL ORTEGA, MD
Dr. Mel Ortega, a board-certified plastic surgeon based in Florida, possesses more than a quarter-century of experience, renowned for his exceptional skills in aesthetic surgery. His approach combines meticulous technical ability with artistic vision, a result of an outstanding educational journey and a wealth of professional practice. Trained at La Salle University Mexican Medical School and further honed in General and Plastic Surgery at prestigious centers, Dr. Ortega excels in his field, delivering transformative and beneficial surgeries to his patients.
DR. MEL ORTEGA, MD BIO
Dr. Ortega underwent a demanding General Surgery residency at Lincoln Medical and Mental Health Center, a Level III Trauma Center, eventually rising to the position of Chief Resident. His expertise in Plastic Surgery was further developed at the University of Texas Medical Branch through a specialized three-year program in microvascular, hand, and reconstructive plastic surgery.
Dedicated to enhancing and restoring the natural beauty of his patients, Dr. Ortega offers a wide range of body contouring procedures. These include liposuction, gluteal augmentation, autologous fat grafting to the buttocks and breasts, and abdominoplasties. His academic contributions to plastic surgery, through presentations and peer-reviewed articles, focus on new surgical techniques and practices. Dr. Ortega's extensive experience is highlighted by his involvement in over 2500 abdominoplasty cases and more than 1000 cases of autologous fat grafting to the buttocks, showcasing his proficiency and commitment to patient care and satisfaction. His approach, which merges technical skill, artistic sensibility, and empathetic patient care, continually pushes the boundaries of aesthetic transformation, significantly impacting the lives of his patients.
MEDICAL EDUCATION
Pre-Med Curriculum (1973 – 1974)
Florida State University · Tallahassee, Florida
Pre-Med Curriculum (1974 – 1974)
Miami Dade Community College · Miami, Florida
Doctor of Medicine (1975 – 1980)
La Salle University Mexican School of Medicine · Mexico City, Mexico
POST-GRADUATE TRAINING
General Surgery Residency (July 1982 – June 1987)
Lincoln Medical and Mental Health Center · Bronx, New York
Plastic Surgery Residency (July 1987 – June 1990)
University of Texas Medical Branch · Galveston, Texas
General Surgery Fellowship (June 1990 – June 1997)
American College of Surgery · Chicago, Illinois
PLASTIC SURGERY MEMBERSHIPS
American Board of Surgery
(Expired)
Board Certified American Board of Plastic Surgery
(Current)
GET YOUR

FREE CONSULTATION

TODAY
We will contact you as soon as possible. Make sure you send a valid phone number. email address.