Semaglutide Miami: Semaglutide Injections in Miami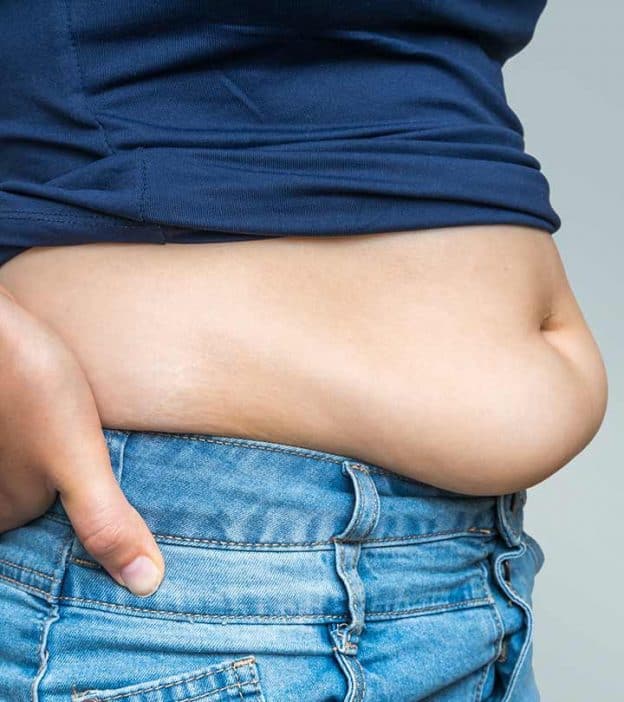 What is Semaglutide?
Semaglutide is a glucagon-like peptide-1 receptor agonist that has been shown to be effective in reducing body weight in individuals with obesity. This medical treatment offers a potential solution for those seeking weight loss in Miami, FL. Semaglutide injections works by mimicking the effects of a hormone called GLP-1, which is naturally produced in the body. GLP-1 injections curb help regulate appetite and lowers food intake, leading to body weight loss. GLP-1 is administered by a medical professional's through injections and is typically used in combination with a comprehensive weight loss program. Studies have demonstrated significant body weight loss results, making it a promising option for individuals struggling with obesity. By incorporating this therapy into your medical weight management program in Miami, individuals can benefit from this effective therapy and achieve their weight loss goals.
$500 Per Month! Request Your Consultation Today!
How Does Semaglutide Work in Miami?
The mechanism of action of the medication under investigation involves targeting specific receptors in the body to regulate appetite and enhance the feeling of fullness. Semaglutide, a body weight loss treatment in Miami, works by activating GLP-1 receptors in the brain, pancreas, and gastrointestinal tract. By doing so, it increases the release of insulin from the pancreas, which helps regulate blood sugar levels. Additionally, GLP-1  slows down gastric emptying, which leads to a prolonged feeling of fullness and reduced food intake. This medication has shown promising results in clinical trials, with participants experiencing significant weight reduction. It is important to note that semaglutide should be used in conjunction with a healthy diet and exercise regimen for optimal results. As with any medication, individuals considering semaglutide should consult with their medical healthcare services provider to determine if it is the right weight loss treatment for them.
Benefits for Patients Using Semaglutide for Weight Loss
One potential advantage of utilizing GLP-1 injections for weight loss in Miami is its ability to regulate appetite and enhance the feeling of fullness through the activation of specific receptors in the brain, pancreas, and gastrointestinal tract. By binding to these receptors, semaglutide stimulates the release of hormones that suppress appetite and promote satiety, resulting in reduced food intake and subsequent weight loss. Clinical trials have shown that individuals who received semaglutide treatment experienced greater weight loss compared to those who received a placebo. Moreover, GLP-1 has been found to improve glycemic control and reduce the risk of developing obesity-related comorbidities such as type 2 diabetes and cardiovascular diseases. Therefore, incorporating semaglutide into weight loss treatment in Miami may offer significant benefits in terms of appetite regulation, weight management, and overall health improvement.
Risks and Side Effects of Taking Semaglutide Miami
Adverse effects associated with the use of semaglutide for body weight reduction include gastrointestinal symptoms such as nausea, vomiting, and diarrhea, which have been reported in clinical trials. It is important to consider these potential side effects when discussing Semaglutide Miami as a treatment option for individuals who have a weight goal. Semaglutide works by mimicking the effects of a hormone called glucagon-like peptide-1 (GLP-1), which helps regulate blood sugar levels. While semaglutide has shown promising results in promoting body weight reduction, it is essential for healthcare services providers to inform their patients about the possible adverse effects. This will allow individuals to make an informed decision about whether the potential benefits of semaglutide outweigh the risks. It is advisable for individuals considering GLP-1 for weight loss to consult with their healthcare services provider to discuss their specific health needs and concerns.
Reducing Miami Semaglutide Risks and Side Effects
To minimize the risk associated with side effects with the use of GLP-1 therapy as a weight management / fat loss treatment, it is important for healthcare professionals at the medical weight loss clinic in Miami to closely monitor patients and provide them with adequate support and information. Regular check-ups and follow-up appointments are crucial in ensuring that any potential side effects are identified and addressed promptly. Healthcare professionals should educate patients about the possible side effects of semaglutide and inform them of the necessary steps to manage these effects. Additionally, patients should be encouraged to report any adverse reactions or concerns to their healthcare provider. By closely monitoring patients and providing them with the necessary support and information, healthcare professionals can minimize the risks and side effects associated with semaglutide, ensuring the safety and well-being of the patients.
GET YOUR

FREE CONSULTATION

TODAY
We will contact you as soon as possible. Make sure you send a valid phone number. email address.
WHAT OUR CLIENTS SAY ABOUT

NIP TUCK
My Booty Has Never Looked As Good. I had the most wonderful experience with Dr. Stefan, my BBL came out amazing I am so blessed to have chosen him as my doctor his bedside manner was impeccable I will definitely get more work done with him.
PATIENT OF DR. MICHAEL STEFAN, MD
I Had a VIP Experience. Excellent surgeon… the hands of Dr. Stefan exceeded my expectations. I couldn't be happier with my results. Everything went great with my surgery.
PATIENT OF DR. MICHAEL STEFAN, MD
You know the old saying "you can't make a silk purse out of a sow's ear," but Dr. V can. He is a world-class surgeon. Shall we say I am not young… Many other surgeons were downright rude regarding my situation. Dr. V took a look, gave me an honest appraisal, and enriched my life in a manner that I cannot articulate my gratitude. Thank you, Dr. V!
Mother of 6, I must say I love my breast now! Dr. Stefan was friendly, very informative, and made me feel confident in him! He did everything I asked to the exact "T" I must say I love my breast now! His hands are blessed! I recommended him to my family he is definitely good at what he does.
PATIENT OF DR. MICHAEL STEFAN, MD
I am 5'4 and 140lbs and I have had two babies. I went by a referral from a friend! The staff treated me literally like a queen. And when I met Dr. Stefan I knew I was in good hands! I told him my desires and with his expertise, he gave me so much more! The experience and care I received were phenomenal and I was sad when it was over! But excited for my new figure.
I am a 46 mother of 4 and I had the absolute BEST experience with Dr. Stefan. He really cares about his patient's safety and their happiness. He held my hand prior to surgery and he saw me 3 times at post-op visits. I love my results and it only been a week. I am so glad that I choose him I can only expect Badass results to continue.
PATIENT OF DR. MICHAEL STEFAN, MD
Dr. Stefan was incredibly knowledgeable and kind. He was very educative in helping me decide the size and type of implant I would get. He explained to me what to expect in terms of recovery and swelling and gave me his cell phone prior to the surgery so I never felt alone. His entire team was extremely attentive and kind and I absolutely love how my breasts came out.
PATIENT OF DR. MICHAEL STEFAN, MD